//=(isset($breadcrumbs)) ? $breadcrumbs : '';?>
Yundle Goes Live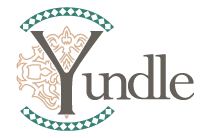 Today, November 5, 2013, Yundle went live on the Internet. Yundle was created for an industry which has no name but consists of a large group of businesses, professionals, their customers and explorers. Businesses and Professionals include Auction Companies, Antique Dealers, Estate Sale Specialists, Consignment Shops, Paws Shops, Appraisers, Experts, Museums and many more. Customers include collectors, as well as consumers of the good and services of the businesses and professionals. Explorers get entertainment such as viewing museums and items of interest from these businesses and professionals.
Use Yundle to learn from definitions, articles, photos, encyclopedia, questions and answers, how to and many more information features. Post photos and get them described or ask a question. Locate sales listed by Auction Companies and Estate Sale Specialists. Browse the Yundle directory consisting of over 30 categories of businesses and professionals, including auction companies, antique dealers, shops and malls, museums, experts and many more.
The businesses and professionals help build Yundle and inform it's users, as well as market their products and services. Yundle also provides products to these businesses and professionals to assist them operate their businesses more efficiently.
Yundle also provides the Yundle Community which provides members of the community with many additional features.
​
Enjoy!