Products and Services
Products and Services include:
Free Sales Listings
Free Directory Listings
Virtual Business Center
Mailing List Management Online
Collections/Inventory Module
Drawdown Software
Advertising and Marketing and more.

Join Today - It's Free!

Free Marketing
Market your business free on Yundle and get more leads and traffic to your website. Here's how it works.
Join Yundle Free.
Add your Business Listing or Claim it free.
Update your Public Profile page to include the items you want the public to view.
Contribute Photos, Articles, Definitions, Encyclopedia Content and How to Articles. Each time you do, you receive a link to your public profile page which includes your contact information and website.
If you conduct sales, add them to the Sales Listings free.
That's it.
Join Today!
Don't have a business? You can still join Yundle and contribute content. Ideal for collectors and others to share their knowledge.
Join Today!
---
Virtual Business Center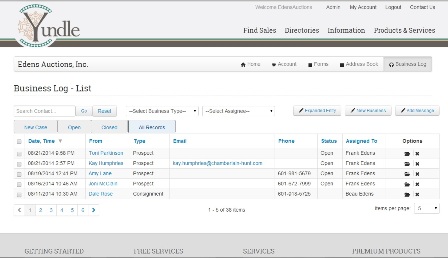 The Virtual Business Center allows you to manage your business online. Take the pain out of management. Never lose important files, documents, images, contacts, etc.

Features include:

-- Maintain your Forms online. Create Forms online. Choose from over 150 small business forms included.
-- Maintain users and employee information.
-- Keep up with prospects, customers and clients. Image and file upload to their date. Schedule assignments. Email. Your own Business Log.
-- Assign and notify staff schedules.
-- Maintain Contacts, Email and save files relating to contacts.
-- Calendar integrated into business log.
>>>>>> Learn More!
---
Mailing List Management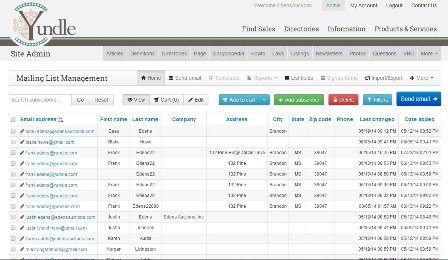 Nothing compares to our mailing list management program. Developed by auctioneers, the features allow you to manage the list for regular mailing and/or email. Ideal for any business.
-- Control your own fields.
-- Filter to get only the contacts you want.
-- Export to csv format.
-- Email customers using our templates or create your own.
-- Save filters for easy reuse.
-- Upload contacts without having to worry about duplicates.
-- Print labels of your filtered list.
-- Allow users to join your list from your website or social sites.
-- View Reports of your list members.
-- Create and save your own templates.
>>>>>>
Learn More
!
---
Free Sales Listings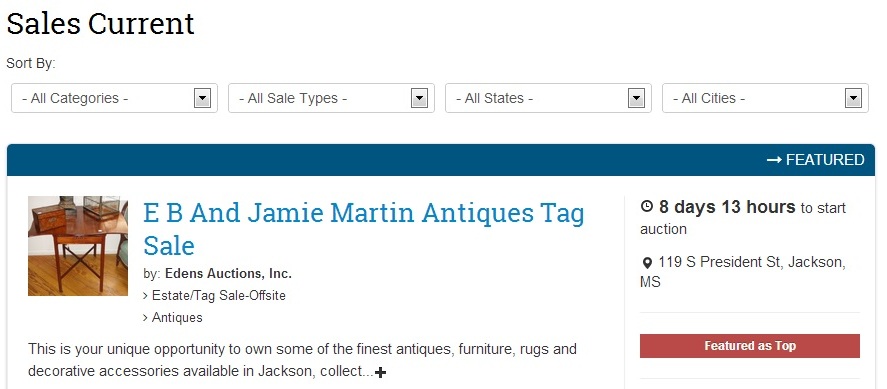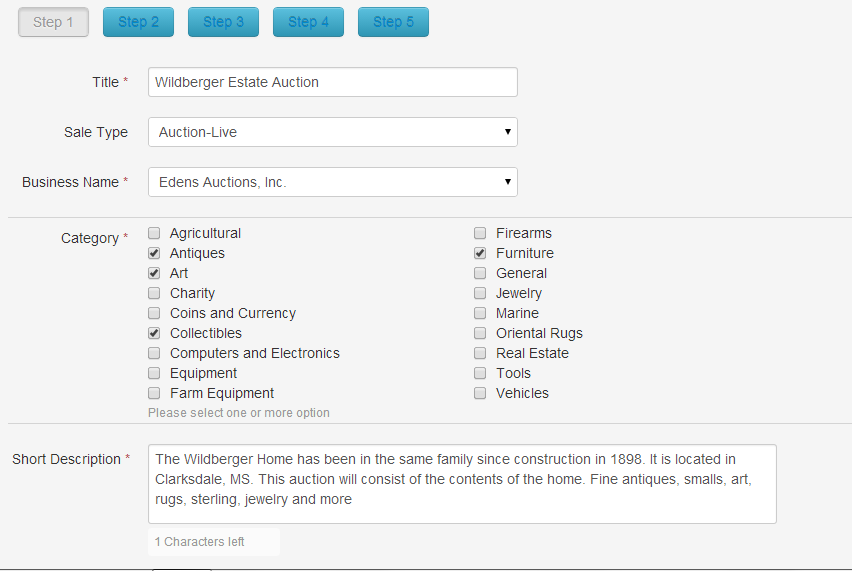 List your Sales on Yundle free. Include title, description, date and time, location, type of sale, images, files and more.
Users browse the Sale listings by sale type, category, country, state and city.

-- Powerful image features allowing title and descriptions (optional).
-- Auctions
-- Live Auctions
-- Online Auctions
-- Estate Sales Onsite
-- Estate Sales Online
-- Going out of Business Sale

Reach thousands of Yundle visitors at no charge.

---
Free Directory Listing

Add your Company to the Yundle Directory and join thousands of others who have a listing in your area of business. Gold listings are free.
Users of the directory locate your business by search or browsing. They can filter to categories, country, state, city and specialty to easily find your listings. No other directory compares.
Include your contact information and description, location, logo, business categories, business specialties, contact form, website and more.
---


Collections/Inventory Module
Maintain your collection and/or inventory securely online. Includes photo upload and all the details of the items you desire to include. Default fields included. Add other fields including categories for each collection or inventory you include.
Unlimited collections may be maintained. Publish for public viewing on Yundle any items in your collection you desire.
---
Advertising and Marketing
Advertising and Marketing services are offered by the Yundle team. Everything from building your website to marketing your business, auction or sale.
---