Free Auctions and Estate Sale Listings
List your Auctions and Estate Sales on Yundle Free.

Figure 1: Your Current Sales, Archive Sales or Add a New Sale.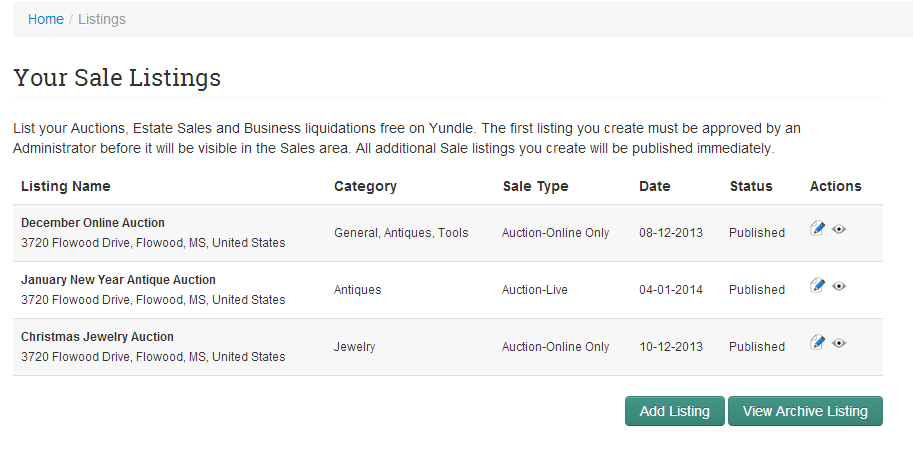 Add Sales in Four Simple Steps

Step1: Sale title, type and category. Short Description and Long description.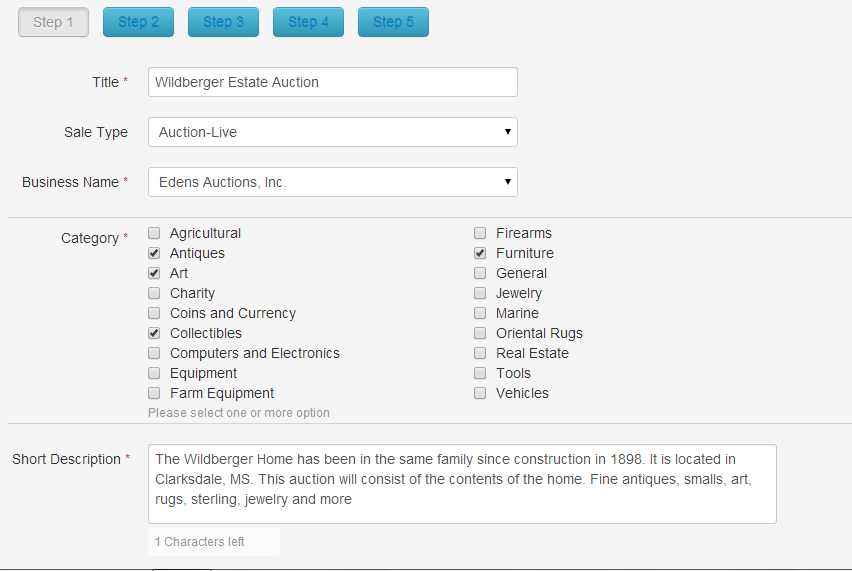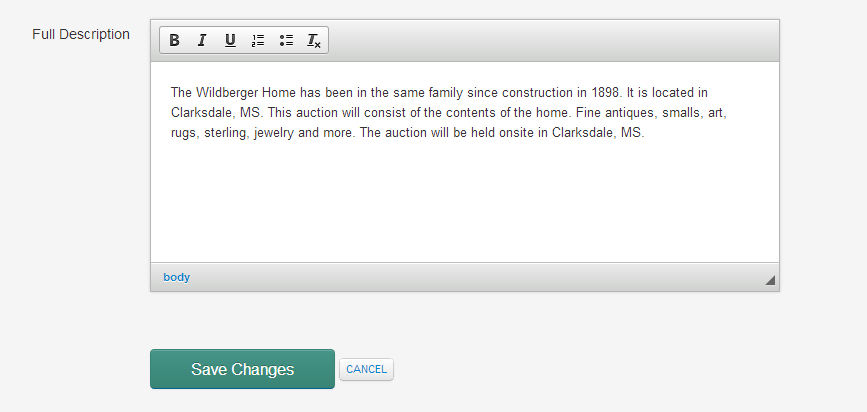 Step 2: Add Sale Address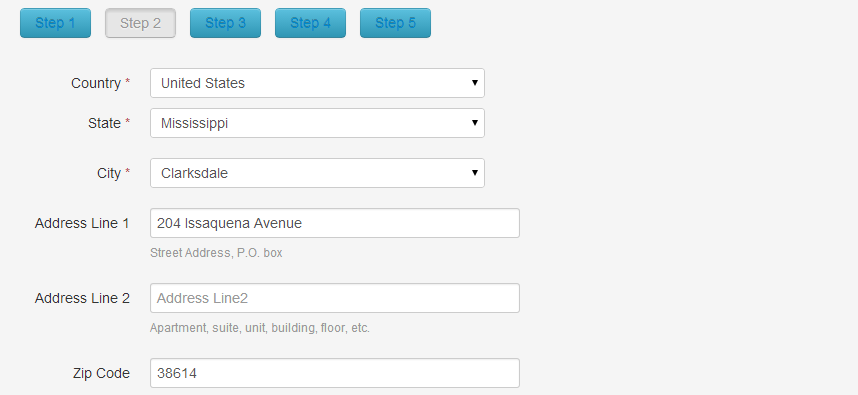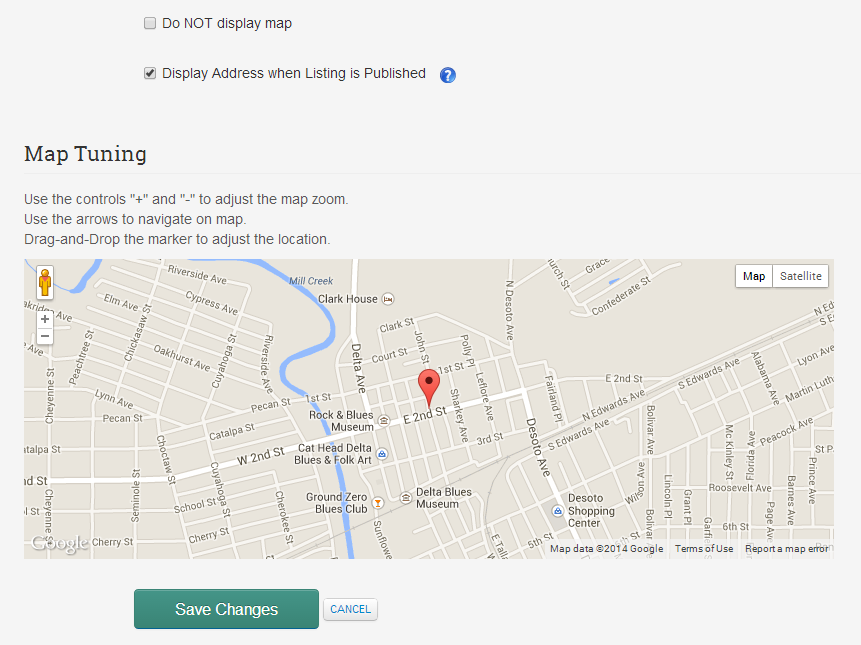 Step 3: Upload Sale Photos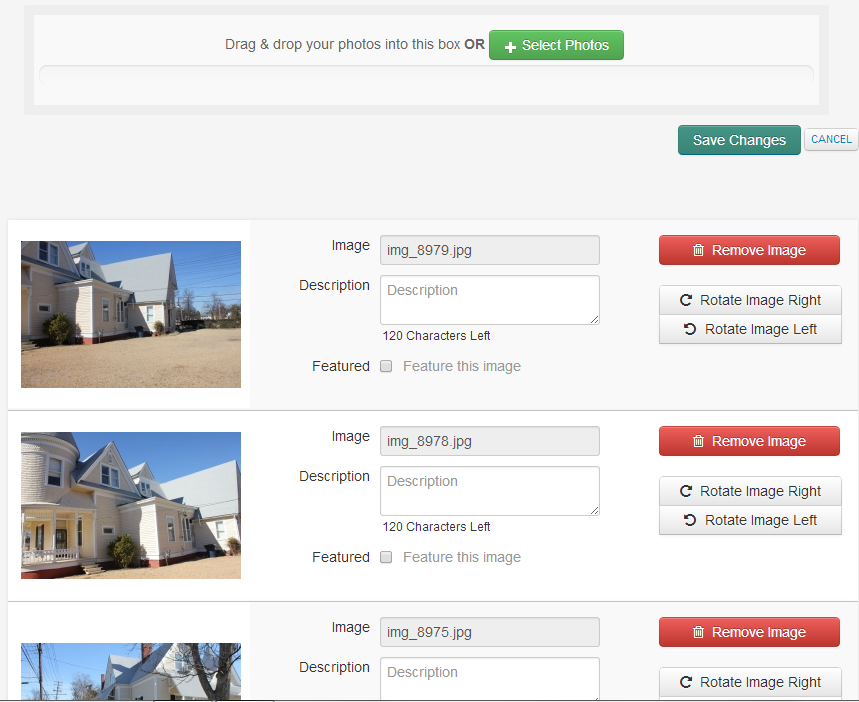 Step 4: Optional Items, View Summary and Detail of your Listing.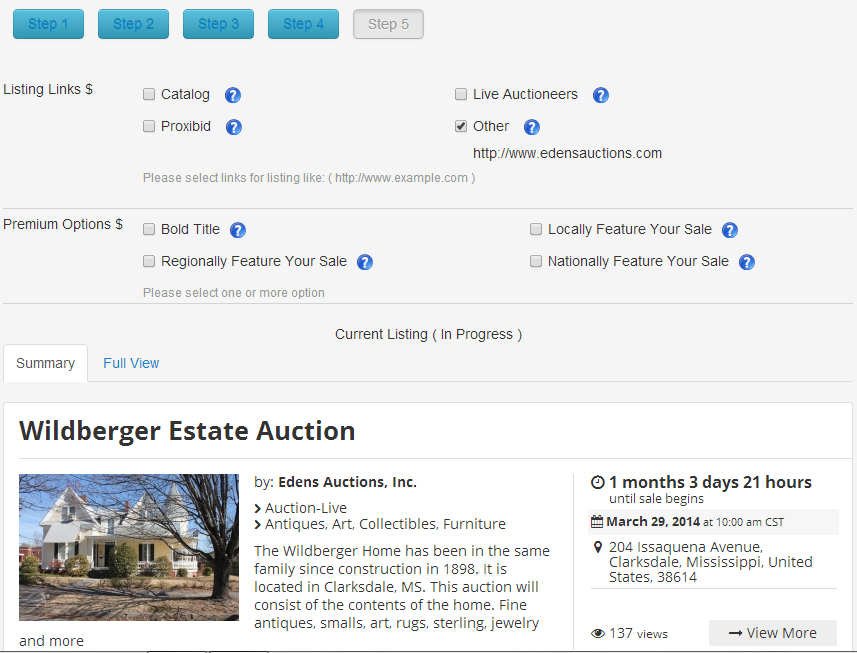 Ready to List your Sale? Manage Listings or Join
Welcome to Yundle's Premium
Auction and Sales Listings
application
---
Please
Sign in
or
Sign up
to Access and Create your Sales Listings
---
List your Sale Free
Regardless of your Sale type, list it on Yundle free. Auctions, Estate Sales, Business Liquidations.
Manage Your Listings
|
Signup
---
All kinds of Sales
Live Auctions, Live with online Bidding, Online Only Auctions, Estate Sales onsite, Estate Sales offsite and more.
---
Best Photo System
We have provided you with the best photo system available. Upload photos and add descriptions if desired. Viewer allows users to easily browse your photos.