National Appraisal Consultants, LLC
Overview
Markets and participants are no longer strictly local. You need to have expertise and experience on a national and global basis, including research and analysis. Our appraisers travel and reside across the country bringing their highest credentia
Contact Information
P.O. Box 341
Hope, New Jersey 07844
United States
Update your listing
Diamond level member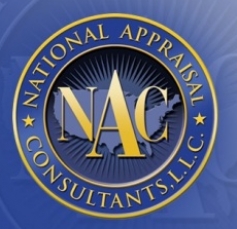 Description
NATIONAL
Markets and participants are no longer strictly local. You need to have expertise and experience on a national and global basis, including research and analysis. Our appraisers travel and reside across the country bringing their highest credentials to bear on every situation, whether it is large or small, regional or national, for individuals or institutions to bring training, thought, and skill in resolving personal property assessments.
APPRAISAL
All types of appraisal functions are accomplished at the highest level, whether it is a simple task of providing market value for a senior citizen seeking to divide their treasures among their children or replacement costs for a vast archive at a corporate headquarters. Our appraisers are trained, qualified, and certified to provide our clients with the latest in appraisal methodology and standards. Reports are easy to read, definitive in nature, and complete in scope.
CONSULTANTS
We work in tandem with other professionals, whether it is attorneys, accountants, trust officers, adjusters and claim managers, or even other appraisers to offer guidance, support, analysis, and documented help in unusual or complex valuation problems. This includes market evaluations, broad evidence reports, multiple valuations, blockage discounts, and advice on a host of appraisal related predicaments.