Barry Lawrence Ruderman Antique Maps
Overview
Founded in 1991, Barry Lawrence Ruderman Antique Maps is a premiere dealer of antique maps. Shop online or visit our Gallery.
Contact Information
7463 Girard Avenue
La Jolla, California 92037
United States
Hours of Work
Mon. - Fri. 9-4
Diamond level member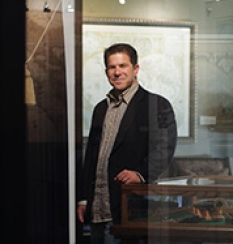 Description
Barry Lawrence Ruderman Antique Maps was established in 1991 and is a Member of the International Map Collectors Society, California Map Society and other Associations. We are a leading dealer of fine antique maps and atlases. We offer one of the finest and most extensive selections of antique maps and atlases. We are perhaps most well-known for our extensive on-line antique map inventory, which is among the largest and most diverse available on-line. Our internet gallery was launched in 1996, making us one of the oldest and most active antique map sellers on the internet. As of mid-2006, we have sold and shipped over 20,000 antique maps and atlases to collectors in over 75 different countries.