Collections or Inventory Management Securely Online
Now you can maintain your collections or inventory securely online. There is no longer any need to do it the hard way. You now have all the controls you need online in an easy to manage interface.
Features
Easy to use data entry table
Unilimted entries
Import from csv file
Add photos
Export collection data and photos
Create fields you desire
Filter any field by word.
Run reports for virtually anything
Add up to five different collections
Try it free. Simply complete our contact form.

Need help? We will help set up and enter your inventory. Just ask for details.



View your Collection or Inventory in Table View or Page View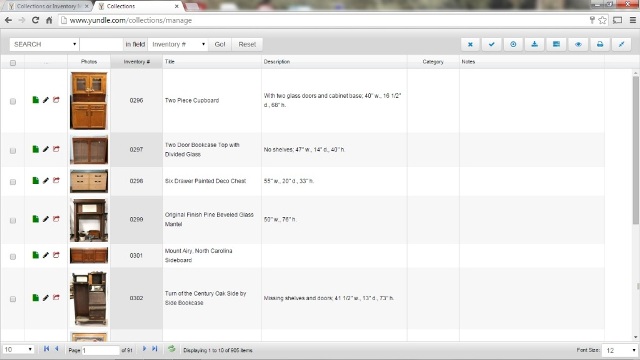 Create categories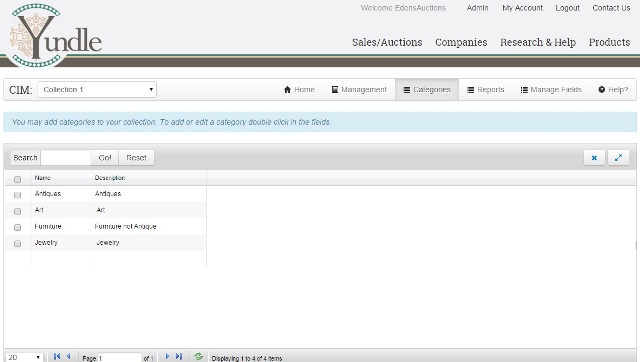 Manage the fields you want for your collection or inventory. Add fields, delete or edit.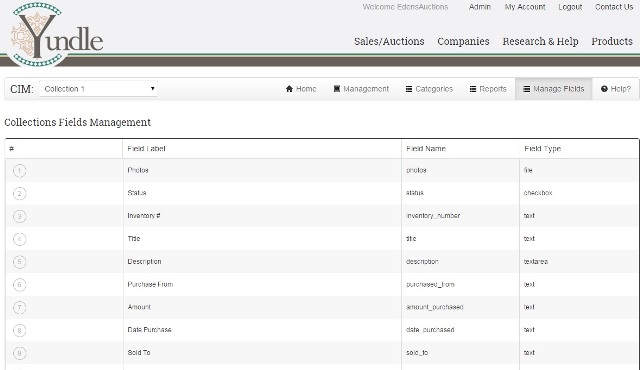 Single Item Page View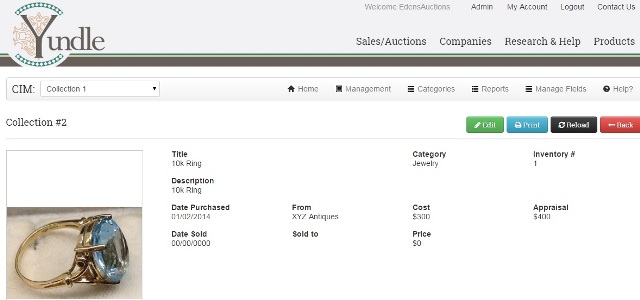 Sample Report of Many Available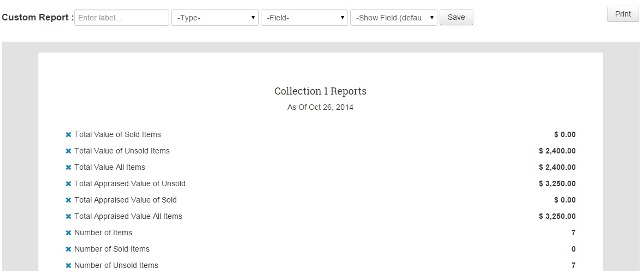 Try it free.
Simply complete our
contact form
.