About US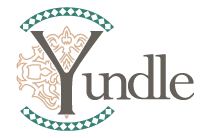 Join FREE now! Share with others your collectibles interest. In the business? Add your sales, photos, catalogs and more. List your business in our directory and manage your business online with our Virtual Business Center. By Joining together we can all share our knowledge and help each other reach more and more customers to expand our business.

Yundle was created for Collectors, Businesses, Professionals, their Customers, Associations and others. Collectors, Auction Companies, Antique Dealers, Estate Sale Specialists, Consignment Shops, Pawn Shops, Appraisers, Experts, Museums, Associations, Suppliers and Shippers will all benefit from Yundle.

Use Yundle to learn from definitions, articles, photos, encyclopedias, questions and answers, how to and many more information features. Post photos with descriptions, or get them described, or ask a question. Locate sales listed by Auction Companies and Estate Sale Specialists. Browse the Yundle directory consisting of over 30 categories of Businesses, Professionals, Experts and more relating to the groups above.

Users help build Yundle and inform other users. Others market their products and services. Yundle also provides products to Businesses and Professionals to assist them operate their businesses more efficiently.
Businesses and Professionals
Join Free.
Add your Business listing.
Create a Public Profile.
Create or edit content and receive a free link to your public Profile.
View Free information.
Add your Auctions and Estate Sales Free.
Manage your Business with Yundle Products.
Collectors and Consumers
Join Free
Find Business, Professionals, Museums, Experts and more.
View Free Information, Photos and More
Find Sales around the Country.
Manage your collections securely online.
Associations and Museums
Expand the knowledge of your Association or Museum
Contribute content, photos and more to help expand the market for your Members.
Want to help improve the knowledge and market of your area of interest? Yundle is the answer.
Join Today Free
!